Hi All, I hope everyone is well and also your family. As a way to extend help during this time of crisis, Visa Consort in partnership with Pinoy AU, would like to offer further reduced rate (for a limited period) to anyone who would wish to engage a migration agent service. If you have conducted your research, you know that their rate is one of the most affordable in the market. Please click
here
for more details about the offering.
Hi to All, Please take extra care guys wherever you are, take care of your love ones too. Especially to our friends in Singapore, more being confirmed, and are through community spread, no longer from people who travelled from China. Observe proper hygiene at all times and also monitor our little ones as they often put their hands in their mouth.
Welcome to the New and Upgraded Pinoy AU Forum! We have only updated a couple of times since 2010. Apology it took some time. Some of the features are still being migrated. Please feel free to report
here
or email me at
[email protected]
if you will encounter any issues. Thank you.
Denied Tourist VIsa-Help-Lack of economic ties-unemployed
hello po..ask lang po ako if may same situation katulad ko..I received my refusal tourist visa today..My first tourist visa apication last year was approved but this time denied due to lack of economic ties.
Nun first application ko kase may work ako and ngayon naman 2nd time ko na, home based ako/ freelancer.. wala ako maipresent na contract at contact number ng employer.
Ang naipresent ko lang is my paypal transactions.
Naintindihan ko yun reason ng refusal pero gusto ko sana mag apply ulit para makapag holiday ako sa Au , at the same time mag travel..sponsored ng australian Bf ko. I just don't know Kung paano ko pa ma-prove ang economic ties ko kung wala ako physical work dito at any property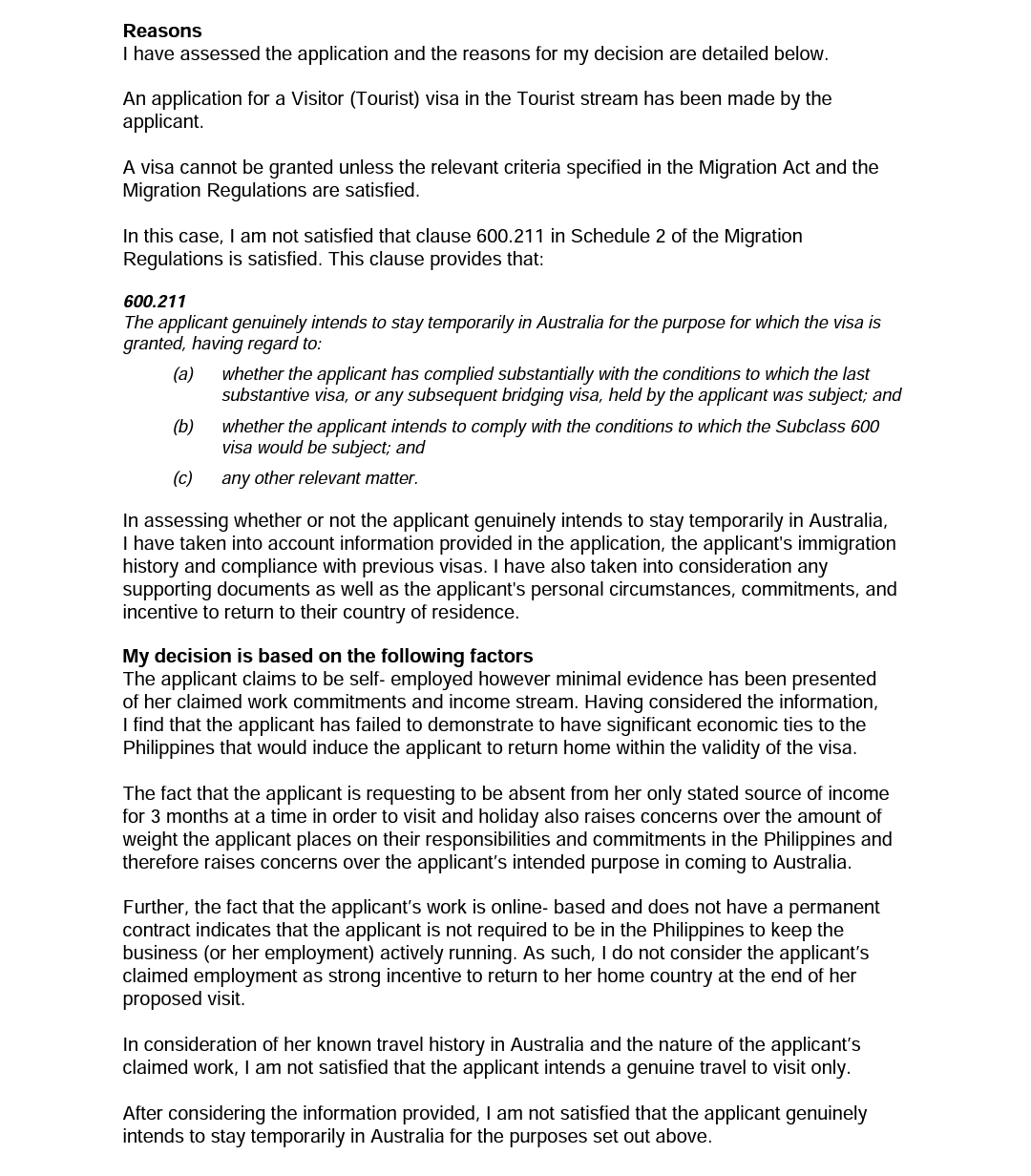 .